Daily Eagle, Lancaster, OH, Tuesday, 9 April 1918

New York Clipper, 16 January 1918
Pathé comedians entertained the sailors at Submarine Base in San Pedro. Among them were Harold Lloyd, Toto, Bud Jameson, Harry Pollard, Paddy MacGuire, Bebe Daniels, Billy Fay, Mr. and Mrs. Alf Golding [sic], Jimmy Blyler and Fred Brown.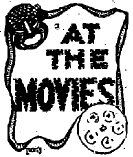 Albany Evening Journal, NY, Tuesday, 11 June 1918
The Rolin-Pathé studio has an amusement department which handles the entertainments for the different benefits and shows that are all the go since the United States has gone into this war - and whenever a committee asks for some of the performers to appear, there are the following stunts to choose from:
The Harold Lloyd jazz band; Harry Burns, world's champion bag puncher (retired); syncopated dancing by Harold Lloyd and Bebe Daniels; monologues and songs by Harry Pollard; the same by Gus Leonard, Billy Fay, Bud Jamison, the Rolin-Pathé quartet of singers; and a number of laugh-provoking sketches, classic dancing and a good comedy made by the Rolin-Pathe company to close the show.
The performance is under the supervision of Hal E. Roach, the director-general of the company, which means that nothing, from the smallest detail, is overlooked. The show is complete from curtain to curtain.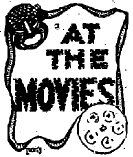 Albany Evening Journal, NY, Friday, 28 June 1918
In order that there is a bit of diversion from the studio doings that will tend to [test?] their always active [illegible], Hal E. Roach, director-general of the Rolin-Pathé film company has arranged a lawn tennis tourney in which he, Harold Lloyd, Stan Laurel and Harry Pollard will compete for a cup put up by Miss Bebe Daniels. The winner is to raffle off the trophy next Saturday night. The proceeds will go to the Red Cross fund.