Associate
Posts: 101
Joined: Mon Jul 13, 2009 5:22 am
Location: Sydney, Australia
Salt Lake Tribune, UH, 30 August 1934: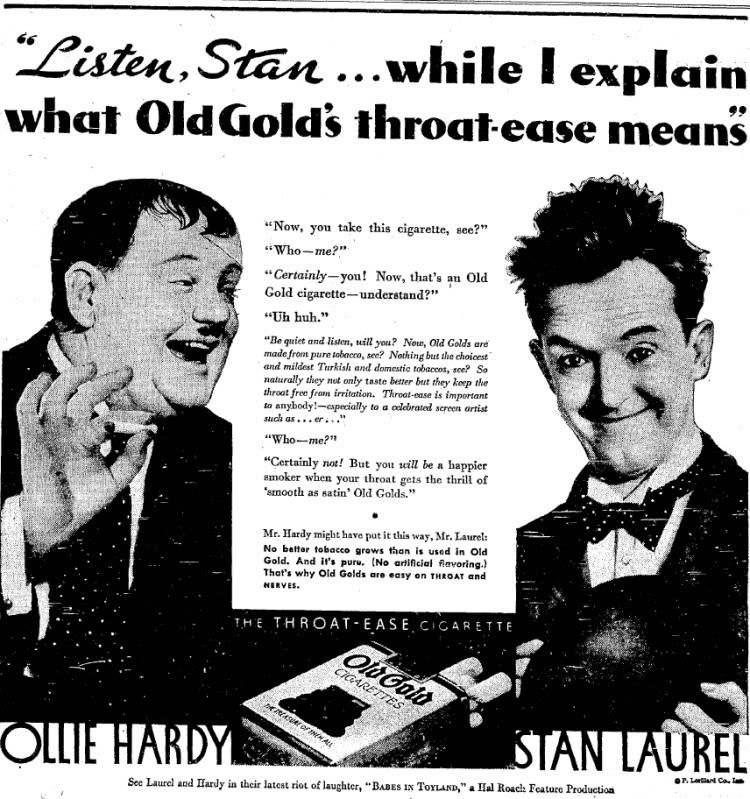 http://i2.photobucket.com/albums/y12/mr ... ldgold.jpg
---
Chris Seguin
I always liked that the film they're promoting in this cigarette ad is the children's fantasy BABES IN TOYLAND! :)
Chris
---
Cugine
Posts: 656
Joined: Tue Jun 09, 2009 4:15 am
Location: Sonoma, CA
Contact:
Now we know how Bo Peep lost her sheep.
She was sneaking behind The Old Shoe with Ollie-Dee, Stannie-Dum and Little Boy Blue lighting up!

Gary J.
---
---
Who is online
Users browsing this forum: No registered users and 9 guests